Testimonials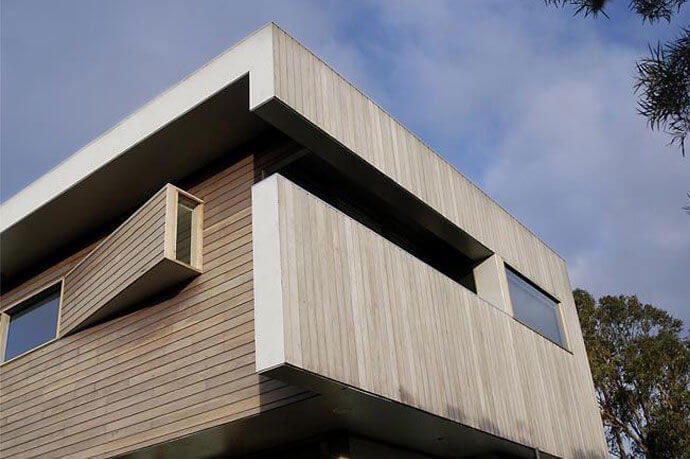 Kevin & Sonia
We were understandably nervous when we signed up with PR Griffiths having lost a year and about $40,000 to a shonky city builder.

We'd moved from St Kilda and had bought a Mt Martha block to build our dream home; we had plans, we were cashed up after the sale of our city property but were beginning to not trust the industry; so much so that buying an existing property was our main agenda.

We could not find that perfect home though…like the home you design yourself…for your lifestyle…the little things others might do differently.

We asked around…we wanted the security of a local builder; local builders can't walk away…they have a reputation to protect and a community that they are accountable to. In the end we spoke to a local joinery company who's kids attended local sport with our children…Mark and Jacqui from Bay Kitchens and Interiors told us PR Griffiths were the best choice on the peninsula.

We spoke with Peter and James at PR Griffiths and we looked at a lot of houses, we were especially impressed with their attention to detail, the sort of high end look we were after at a reasonable price.

None of their previous clients that we spoke to were anything but impressed with their work and commitment.

The price came in right and that is the price we paid…lots of little variations…(you can't think of everything) but no price change…we really appreciated that, our budget was pretty tight.

Work started straight after Christmas when most tradies are still on leave…and they were there every day until completion with the exception of some really wet days before roof cover. Our neighbors were sure we had family building for us as they really were there every day. The job finished when they said it would and our neighbors received a little gift for their patience with noise and disruption…several of our local community have gone on to secure quotes with PR Griffiths.

We felt like James and the team understood our taste and our budget and James was extremely helpful and reassuring when we were stuck on design, cost or unsure of direction.

All of the trades James uses know him well, they are local and have a great working relationship; that really helps when timing is critical…I felt James got priority.

The work site and logistics are impeccable, organized, efficient and dependable. I really didn't have to take any time off work as I was always given the heads up ahead of time…no "tile choices this afternoon or its too late" situations!

The quality of workmanship and attention to detail shows in our build, people comment on it…nothing was too much trouble and even if we disagreed and I asked for something to be done a particular way; there was no bad feeling of penance!

We love our home…surprisingly; there is nothing we would change. James' advertising board is still out front!

Come and have a look and do yourself a favour, go local and go trusted!
---
Brett & Meredith
We appointed James Carr and P.R. Griffiths Builders to build our family home. From our first meeting with James, we were very impressed with his professional manner.

Over the course of the project, we found James and his team to be very dedicated and extremely competent. Their extensive experience in the building field is evident in their suggestions and support. They made us feel welcome on the site at all times and were happy to explain all details of the project. We were kept well informed at each step of the project. The site itself was kept extremely neat during the building process.

We were particularly impressed by James eye for detail. The professional finish on our house is outstanding and we feel this is due to James consideration to every aspect of the building. His advice and ideas were excellent and very much appreciated. James is not happy with the job unless it is 100% and will have his builders and contractors re-do an aspect of the project if it does not meet his high standards. He truely goes that extra mile to ensure the job is perfect.

James kept us informed at every step of the building process and would ask for our input before undertaking any new step. Our house was completed on time and to a very high quality.

We would highly recommend James Carr and P.R. Griffiths Builders without any hesitation, to anyone considering their services.
---
Ray & Margaret McCutcheon
We engaged P R Griffiths P/L to make alterations to our home in Somers including the installation of a lift.

This was a project that was completed while we were in residence and that imposed restrictions not present on a 'new build' site.

We have been delighted with the outcome.

The P R Griffiths employees were extremely polite and co-operative throughout the project and we cannot fault the quality of the build.
---
Geoff & Mary Sinclair
"After a number of very pleasant holidays at our beach house in Somers the family seemed to just keep growing and after a lot of thought we decided to add some extra bedrooms. We made a couple of attempts at trying to work out how to do this. We did not want to take up too much garden, we wanted to keep the integrity of the 1970s cedar house and an extension needed to fit a fairly tight budget.

We have done a number of house alterations in our lives and know that at times things can get very difficult.

We knew it was important to find a builder who understood our needs and was easy to talk to, someone who was committed to doing our work and not trying to do too many other jobs at the same time and most importantly someone took pride in their work and the quality of their finished job.

After talking to a number of builders we decided to appoint PR.GRIFFITHS. Pty Ltd. and the contracts were drawn up. James was the only builder who read our specifications and plans accurately.

Works began on the contracted day and progressed steadily until completion a number of weeks ahead of the contracted schedule date and most importantly on budget with no cost blowouts.

James and Peter were always contactable and communicated with us regularly. Work was carefully planned so that all required materials and tradesmen were on site when they were required. James and Peter were on site a number of times a day discussing technical issues with the tradesmen.

The tradesmen on site were hard working and reliable, always very pleasant and co-operative and their work was of a very high standard.

At the same time as the building was happening we had a difficult family issue. We were so grateful that the building of this extension was so stress-free and James and Peter were just so professional, pleasant and fantastic to work with. We totally trusted them and they honored that trust. There was not a single hitch throughout the whole building process.

The family is overjoyed with the result and we are looking farward to many great family holidays.

We have great pleasure in recommending them.
---
Peter Houghton & Jo Lane
"There is nothing we can fault about the way our new Somers house project was handled by James our Project Manager and Peter Griffiths from PR Griffiths Builders.

We had heard many horror stories of builders and new homes. We knew this was the biggest project we would ever undertake and we wanted it to be our home and not compromise on any aspect that we had specified. James showed such respect for that, it was a joy to 'work together' on it. That is how it felt - like we were a team working together for the best result.

We were ALWAYS kept informed - James would ask us any question - however small - for us to clarify before executing items that had options - he never assumed something. It was so refreshing and courteous.

The house came in on agreed budget.

We would be happy to recommend them to anyone - and happy to be contacted to talk personally about them - James would pass on details for us to make contact - no problem."
---
Tony Murrell & Joslyn Cousins
"James Carr asked us to outline our experiences and impressions concerning the building of our new home by P.R.Griffiths Pty Ltd.

At the outset we can say that the experiences were extremely positive, even enjoyable, and our lasting impressions are of a proffessional, experienced outfit which consulted us and explained things every step of the way.

Peter Griffiths, James and their builders kept every undertaking they made, finished the job on schedule and left us with a very well made and finely finished house.

Our architects, who worked closely with the building team, were very complimentary about Peter and James and their no-fuss ability to transform plans into reality. Site meetings were frank and cordial thoughout the 10-month job and we considered ourselves fortunate to have chosen design and building professionals who worked so closely with each other and with us to.

Even after two years the house still feels and looks new, such is the quality of workmanship and building's finish.

We leave the final word on craftsmanship to independent judges. Our house was a category finalist in the Master Builders Association of Victoria 2006 House of the Year Awards. Judges with architecture and building backgrounds stated: "this house has been built with supreme workmanship and clever detailing." This quote is from Winning Homes 06, published by the MBAV, page 76.

We are more than happy to be contacted by prospective clients who may wish more detailed informaton about the contract and building process that we undertook with Peter and James and P.R.Griffiths."
---
David & Fiona Lowe
We have utilised the services of P.R. Griffiths for a number of renovations to our home.

Some projects have been 'small' such as a bathroom renovation, to two more substantial renovations.

We cannot speak highly enough of the professionalism and quality of workmanship provided by Peter, James and the whole team. Each project has run very smoothly and we have always been very pleased with the end result. James has been an excellent project manager, from the planning stages right through to completion, he was always happy to answer our questions and provide advise and suggestions. He has a great attention to detail and if something was not up to his high standards it was done again. Any issues that may have arisen were dealt with promptly and without fuss and we were always kept informed. The building team take pride in their workmanship, are punctual, reliable and respectful and contribute greatly to the whole building experience.

We would have no hesitation in recommending the P.R. Griffiths team to anyone considering building or renovating on the Mornington Peninsula.
---
Erik & Liz Magee
P.R Griffiths renovated my house. James Carr was instrumental in keeping my project progressing – even in the very early stages of obtaining drawings, engineering and permits. He quickly gained a good understanding of my brief; he is a clear communicator and discussed any of my concerns to find a solution­ - a strength which was also evident in the manner in which he communicated with all the trades that worked on the house. He handled each stage of the renovation proactively, and I appreciated that he was accessible by phone and email, and was not only handling the administration aspects of the job, but was also on the tools. He and his team also treated children and pets on site with respect and care.

James delivered a project on time and with a good quality finish. I would recommend James Carr and P.R Griffiths without hesitation.